I help you deliver your best work, build trust with your clients, and create systems to operate effectively as you scale. 🎯🫵🤓
We'll work together to get you punching above your weight via management coaching, process optimisation and focusing on results. We got this!
Work with me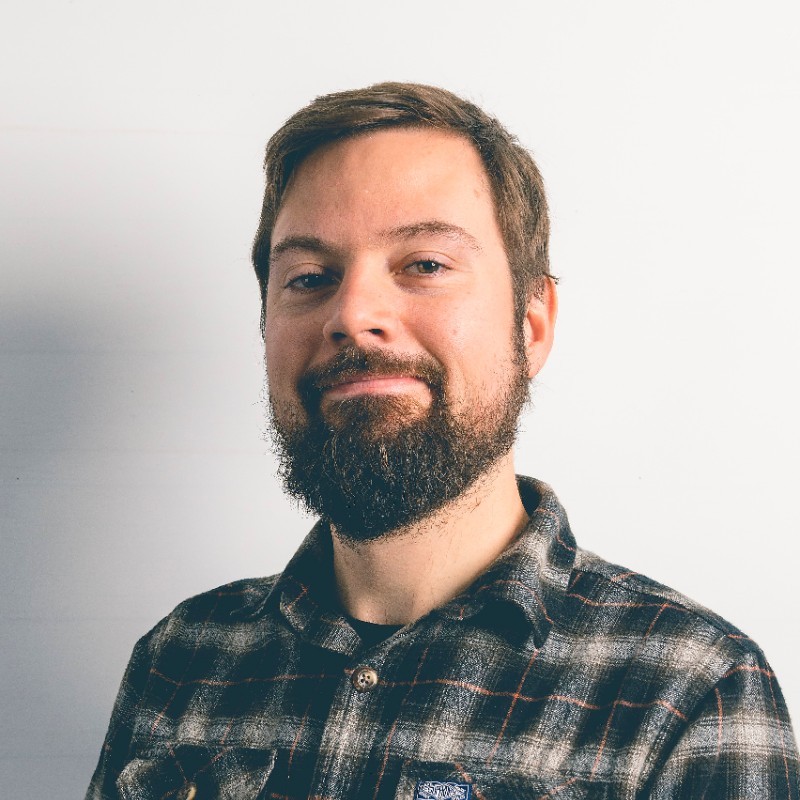 Scaling delivery without slowing down can be challenging. 📈
Imagine this: You're the owner of a thriving digital agency or development company, but despite your best efforts, your annual turnover is stuck. Your dreams of scaling and expanding seem out of reach, and it's a constant battle to keep your business afloat.
The Daily Struggle. You're caught in a cycle of trying to do it all – managing projects, dealing with clients, and handling the operational challenges. It's overwhelming, time-consuming, and it often feels like you're running in circles.
Inefficient Processes: Your project managers and delivery managers are drowning in chaos, juggling too many tasks, and struggling to meet deadlines.
Frustrated Clients: Your clients are not getting the attention and quality service they deserve, leading to dissatisfaction and missed opportunities for upselling.
Stagnant Growth: Your company is stagnant, and you're missing out on lucrative opportunities to scale and increase your revenue.
I can help you.
There is a way out of this cycle. I've been there myself, and understand your pain. My mission is to help digital agencies and development teams like yours break free from these constraints.
Imagine having:
More time: With efficient processes in place, you'll regain control of your schedule and have more time to focus on strategic decisions.
More confidence: Your team will become more confident in their roles, leading to improved project outcomes and happier clients.
Increase revenue: Satisfied clients will not only stay but also spend more, contributing to the growth of your business.
Coaching and Consulting Services. I provide customised coaching and consulting services to help you empower your delivery teams, streamline your operations, and boost efficiency. I'll work closely with you to implement proven processes, enhance customer interactions, and supercharge your growth potential.
3 ways I help
Consulting for your business
I'll work with your team to develop or improve processes around how you deliver work, operate your business, and give your customers a great experience.
Work with me
Coaching your team
I'll coach your team to level them up, implement process, or support them through any issues they are facing - no matter what their experience level.
Let's go
1-2-1 Coaching
From junior project manager, to operations director - I'll work with you to get where you want to be, coaching you through challenges and process every step of the way.
Let's talk
About me
As a Digital Delivery and Operations Consultant, I have honed my skills while working with some of the most dynamic and innovative digital agencies in the industry. I've had the opportunity to work with teams that are punching well above their weight, and I understand the unique challenges they need to overcome.
I've worked as a developer, project manager, producer, head of operations and delivery lead. Now it's time for me to help teams like yours grow and win!
Read my story
Testimonials
Jon is a force of nature. Smart, Incisive and Thoughtful - he has transformed thinking and processes within the team and wider business. Anyone who chooses to work with him will find him to be a great sounding board, able to cut right to the core of a problem and suggest solutions.
Luke Edwards - Head of Community @ Minima
If you want someone to whip your team and company process into place, Jon's your man. An eagle eye for detail, he'll ensure any digital project is delivered on time and to a high standard. Not only is he a project management extraordinaire, but he thinks commercially too.
Ceri Broussine - Delivery Lead @ TPX Impact
Jon is an asset to any team! Filled with great ideas, and an enthusiasm to solve problems, he always takes initiative to make things better. Armed with a world of technical know-how, product knowledge, and the ability to push things forward, he is able to manage multiple client and internal projects at the same time - all the while bringing enthusiasm, good humour and most of all, camaraderie to the table!
Melissa Ng - CEO @ Bravely
Very hands-on, Jon is passionate about identifying appropriate solutions for clients and recognising potential pit-falls. His keen interest in all things digital means he is very au fait with all the latest technologies and best working practices. With a keen commercial eye, Jon is that rare breed who can truly "talk the talk and walk the walk" when it comes to development, whilst simultaneously being very good at translating technical terminology into clear, relatable language for clients.
Sophie Ferris - Head of Digital Marketing @ JG Travel Group
Jon is a modern-day manager and leader due to his technical background, ability to own a product from start to finish as well as having the ability to protect his team from challenging situations. He isn't afraid to express himself, he always sets expectations from the outset and keeps the team motivated throughout. It was an honour working with Jon.
Sam Wong - JAM/LAMP Engineer
So come on then, let's make a start...
Join my mailing list:
For insights and advice on management, process, tools, tech and strategy to get better at what you do, and ultimately grow your career and/or business.